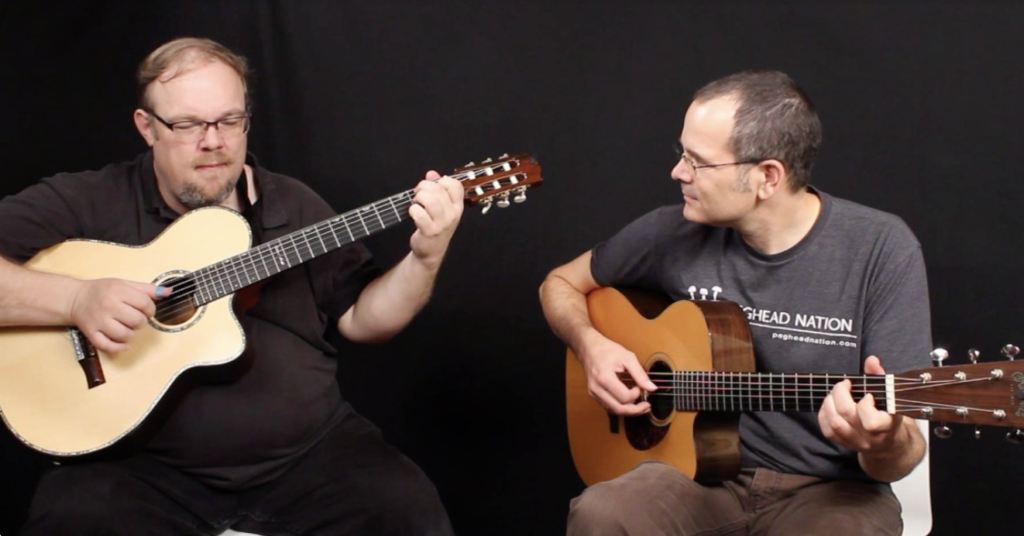 Michael Ferrucci and Rotary Club of Livermore Presents A "Frets & Friends" Production on Saturday, December 9th, at 7PM. Click HERE for more info and tickets!
When thinking of great guitar pickers, many names come to mind. Chet Atkins, Jerry Reed, Glenn Campbell, Eric Clapton, Jimmie Hendrix, Jeff Beck, Tommy Emmanuel. There are so many! It is my pleasure and privilege to announce that Richard Smith is coming to Livermore on Saturday, December 9th to play a fundraiser for the Livermore Rotary Music Scholarship Fund.
Richard Smith at age 11 was asked by Chet Atkins to come up on stage to play with him at Her Majesty's theater in London. Now in his 40's, he's carved his place as one of the very best in the industry. Smith won the National Fingerstyle Guitar Championship in 2001 and the National Thumbpickers Hall of Fame named him Thumbpicker of the Year in 2008 and 2021. This will be his second time Richard has come to Livermore to support music education in our community.
Richard will be joined by San Francisco Bay Area guitarist Teja Gerken. Teja has enchanted audiences ever since coming onto the acoustic fingerstyle scene in the late 1990s. Initially influenced by guitarists such as John Renbourn, Michael Hedges, and Leo Kottke, Teja ultimately began weaving together his diverse musical interest into a style that is his own. Teja has fine-tuned his sets to include original compositions, Celtic traditionals, classical pieces, jazz standards, and some favorite tunes by his fingerstyle guitar peers.
Michael Ferrucci is known for his acoustic music productions throughout the S.F. Bay Area. Now retired from his previous incarnation as Livermore's own "guitar guru" and owner of Fine Fretted Friends, a community music store in downtown Livermore. He remains an active Rotary member and founder of the Rotary Music Scholarship Fund."Bringing this level of musicianship to Livermore is a very special experience for the audience" Michael says, "these concerts are an opportunity for all guitar music lovers, regardless of the genre, to be treated to an intimate and close up guitar experience".

The Rotary music scholarship has been suffering in concert fundraising post pandemic. "It is why I urge our community to come out and support these concerts" say's Ferrucci. He adds, "the proceeds from these concerts provide the essential funds and ability for Livermore music students that need help." There has always been scholarships for academic performance as well as for sports achievements. Historically, there has been very little if any support those students interested in seeking a career in music. Michael stresses, "scholarships are awarded to help repair or acquire a new instruments and also help to support private lessons and tutoring". It is because of this, Michael has come out of retirement to spearhead along with help from Livermore Rotarians, the largest scholarship fundraising concert in many years. Michael has brought artists such as Al Stewart, Laurence Juber (Wings), Muriel Anderson, Thom Bresh, Peppino D'Agostino, and Stanley Jordan to name a few to help support the Rotary Music Scholarship in the past 20 years. He's hoping that this concert success will rekindle the essential support needed for this longstanding scholarship.